Body image. Are you slim & slander or curvy & voluptuous or maybe just in between? I think i fall under curvy & voluptuous because eventhough i am fat i have curve at the right places. Some (majority i think) might think it is hideous and unacceptable but some might think it is uniquely beautiful and sexy. Majority of people love slim & slander body because they think it portrays youth, perfection and health. Well, masing-masing punya taste la kan. For me la kan, i prefer a woman with a lil' fat and curves at the right spot. It worries me to see such skinny woman, i feel like i want to take care of them and make sure they eat properly.
Ok reason of this topic is that, i want to show you how every body type is beautiful as long you keep you health in checked and wear clothes according to your body types.
Whenever i see skinny person wear clothes i really..really..really wish i have their body so that i can strut any looks without worrying whether my fat will bulged or my muffin top will be exposed. Just look at the pictures, aren't they pretty? Look so effortless and free to wear anything and just stand there waiting to be picture perfect! Being slim is like being born with a fair skin, you have plus points. When you put a slim girl and a fat girl who is prettier, most of us will only see the slim girl first not the prettier fat girl just because she is fat..right??? Haissyy..i will only be skinny if i am sick & hospitalised for a long period (mintak simpang la kan!)
Don't you wish you have those long legs and no bulging tummy like these koreans???
image from whowhatwear
Don't you wish you can wear any clothes and style and manage to look effortlessly stylish?
image from face hunter
Only skinny & tall girl can look good wearing this, otherwise will look like a clown!




Ok..ok..enough about skinny girl. So boring right, because you always see them on TV, magazines, fashion blogs. It is like if you are not slim you are not human! Benci..benci..benci! Reality is, there are more people who has a body like me than those skinny people media like to focus on. I always think slim is the only way to be beautiful, but i will think otherwise whenever i visit those plus sized stylista's blog. If you think like me, do check out these fabulous girls who are confident, stylish and beautiful in their own way. In fact, their faces are so pretty..i bet if they are thin they will look even more smashing!
The fabulous Gabi from Young,Fat & Fabulous
She is forever stylish! How nice if Malaysia sells more stylish clothes for plus sized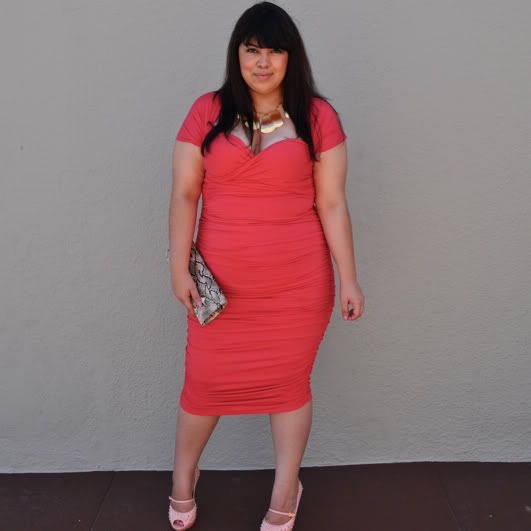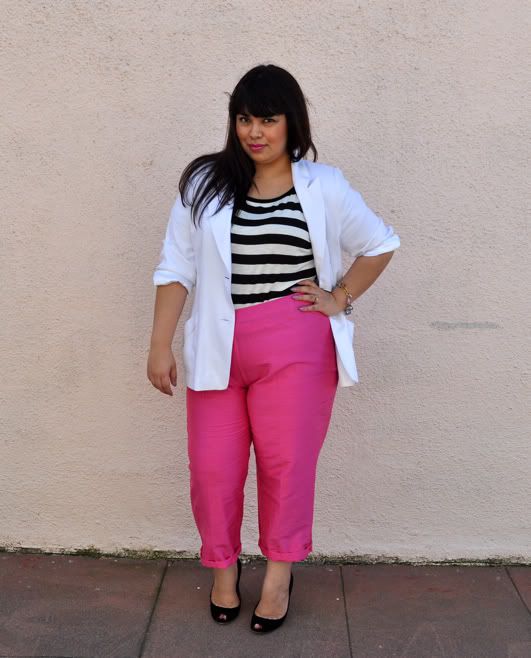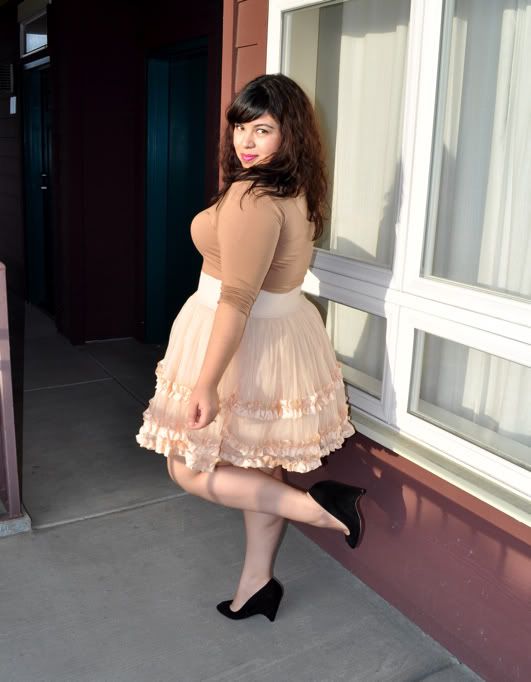 Her style is always feminine chic. Every look on her is just beautiful!
All these models are plus-sized. They have beautiful faces and body. Sesuai tak kalau i stripped off and posed with them? Memang out la kannnnn!! hahaahahaha
So...which body type is your dream? Curvylicious or slim? Mine, i prefer chubby & curvy. Not like now, i am too flabby now. I want to cut off my flabby tummy, my chunky thigh and my jelly arms and still maintain my cup size and my lady hump. My ideal or dream body would have to be like this:
My husband definitely happy if i have a body like this. Yummeehh!!!
But having said it all, everyone is beautiful in their own way regardless your body types. For me, what is important is your HEALTH! If you don't have good health, everything is just a waste. Oh and also good heart. Maybe it sounds cliche but it is the truth, good heart is the most beautiful and outshines everything. I'll leave you with this funny video. I had a good laugh watching it. Enjoice!!